Carbon Emissions Reducer & Fuel Saver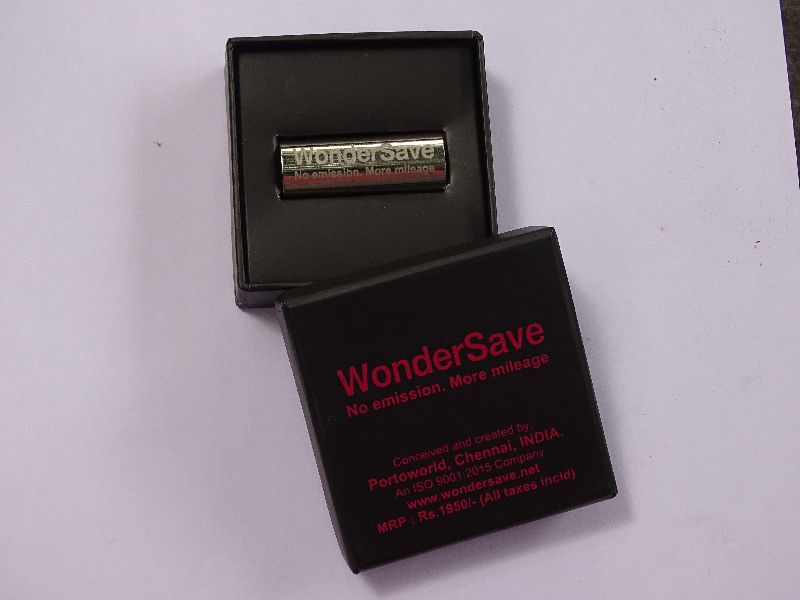 | | |
| --- | --- |
| Business Type | Manufacturer, Exporter, Supplier |
| Brand Name | Wondersave |
This is a First of is kind product in the World, employing the 4th Dimensional Technology called Frequency Embedding..Technology.. First of its kind in the world.. Wondersave, - Carbon Emission Reducer & Fuel Saver is a Metal Alloy tube of size 1 inch Height and 18 mm,Diameter.rnWhen this tube comes into contact with the Fuel in the Tank ( Diesel, Petrol, Furnace oil etc.,), the fuel gets energized with the frequency embedded in the Metal Tube. This frequency is rejoiced by the engine when the fuel passes through engine, resulting in enhanced RPM, 100 % combustion, No Carbon emission, enhanced Mileage, reduced engine noise, smooth drive etc.,
The fuel saving ranges from 15% to 35% and the Carbon Emission Reduction is more than 85% instantly...rnAs there is No Physical or Chemical changes take place in the Fuel, it is safe to use. The Life of the Gadget is a minimum of 1 year and Max.. of 2 years. Its very simpel to use. Just drop the small tube into the fuel tank and the operation begins instantly.. View our website www.wondersave.net for the Technical details and Testimonials, certifications etc.
Looking for "
Carbon Emissions Reducer & Fuel Saver

" ?
Piece(s)